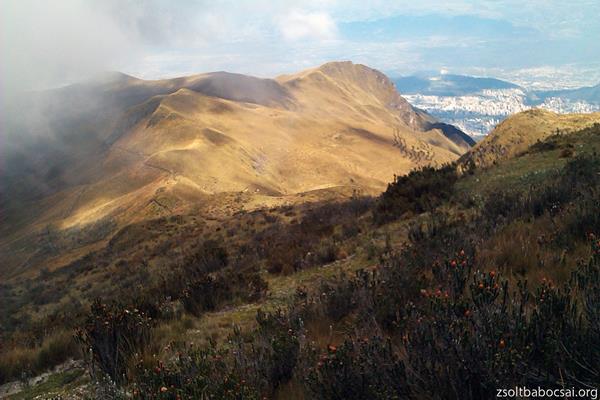 I learnt from my first attempt of climbing the Pichincha so we took the Teleferico this time. It's about a 10 minute ride and is well worth the $8.50 foreigners are charged considering the alternative of climbing for 3 hours.
Quito is around 3000 meters above see level. The teleferico takes you up to around 4000 meters so you "only" have 500-700 meters elevation to tackle depending on which summit you're planning to attack.
The view from the top of the teleferico over Quito is breathtaking.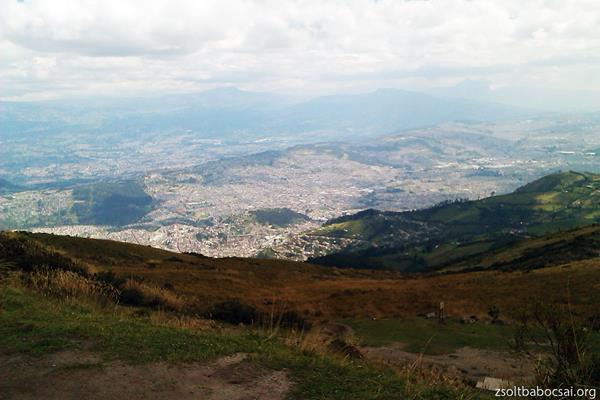 The peak is a good 3-5 hours from here and it does get quite challenging towards the end so you should keep a few things in mind if you're about to climb the Pichincha volcano:
Start early in the day as it tends to get cloudy and rainy in the afternoon especially in the mountains.
If you think it'll take you 4 hours, it will probably take at least five. Plan accordingly.
While you might be fine wearing shorts at the teleferico, it gets cold around the summit. Pack some warm clothes and a pair of gloves as well if you can. Don't forget a waterproof jacket!
You get dehydrated at this altitude extremely easily. Take plenty of water and food.
Go with someone who knows the way.
The reason why I know these are important, because we didn't do any of them and suffered from the consequences.
We were supposed to leave home at 11 which is late already, but given that my companion was out partying the night before, it was a compromise I was willing to make. Only, I forgot to take into account the Ecuadorian (or should I say Latin American) concept of time, so we left home at 1 pm.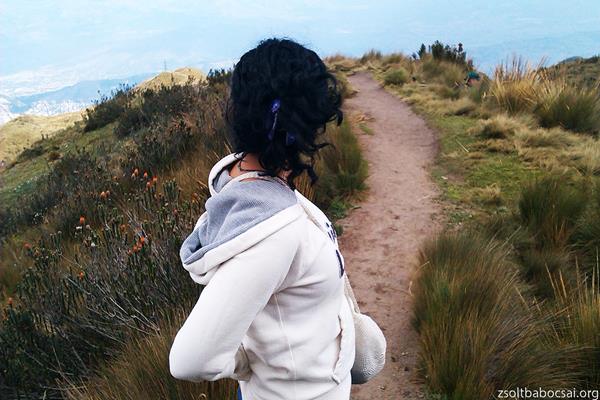 An hour into the hike and the city slowly moves out of view. There is only beautiful fields of grass and mountains.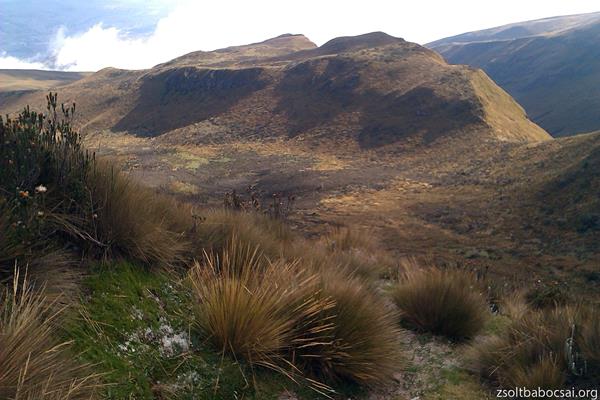 At this point we realized we didn't take enough water and food so had to start economizing, which is very unpleasant. The higher we reached, the more energy we burnt with every step.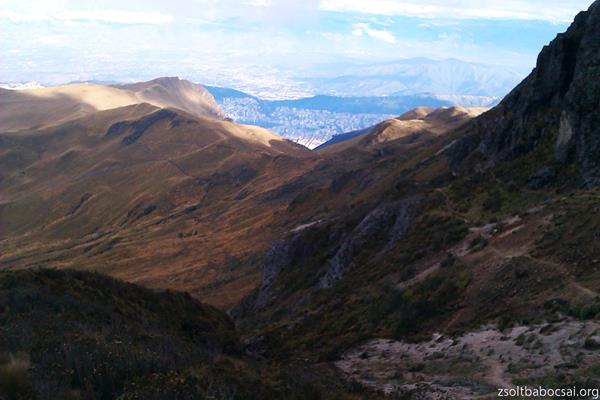 It was about half past 3 in the afternoon. More and more people were coming down, but nobody was going up. We asked somebody how far the peak was. They said two hours. We starting doubting that we'd make it to the top as the sun goes down around 6. The last thing you want is to get stuck at 4500 meters in dark without food, water and warm clothes…
We decided to still give it a try and go at least as far as our energy and supplies last. Soon we reached an extremely steep slope where the path lead through sand. It took a good half an hour to get ourselves through this section. We were out of food and water, our fingers were freezing off and I was developing a bad headache. Visibility was also quickly deteriorating. So quickly that we lost sight of the path. So we just kept climbing as high as we could. The view from the peak we reached would have been amazing if it wasn't for the heavy mist that set in. It was close to 5 pm. We had to turn back immediately despite the fact that we were only a few hundred meters from the summit.
The way back took significantly less time and was much easier. As the sun was going down the landscape was drenched in honey-like, dense sun light. It was magical.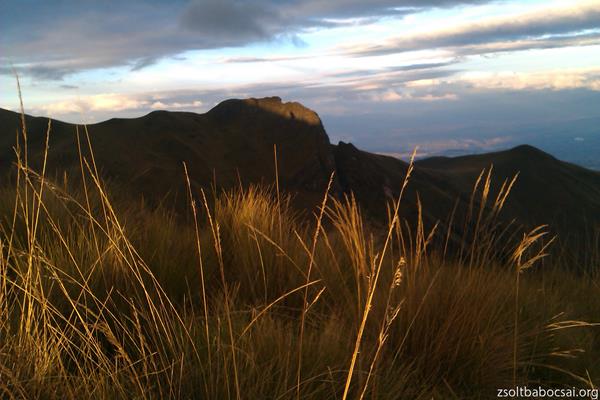 Views like this compensated us for not reaching the summit.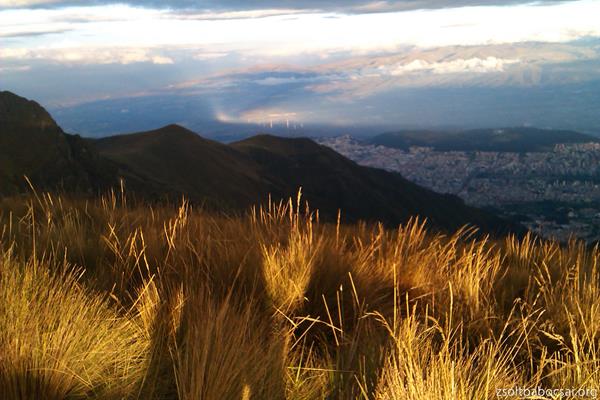 I wish I'd had a (better) camera with me.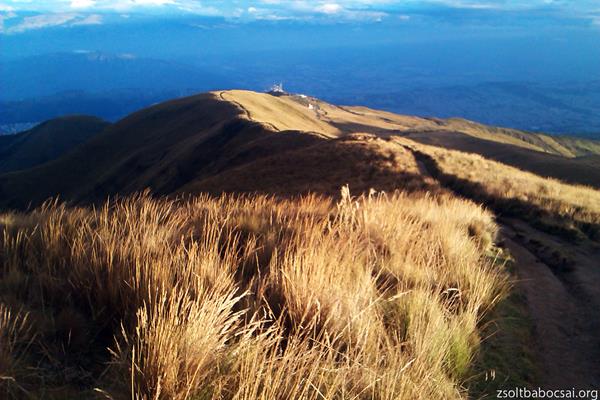 It felt surreal.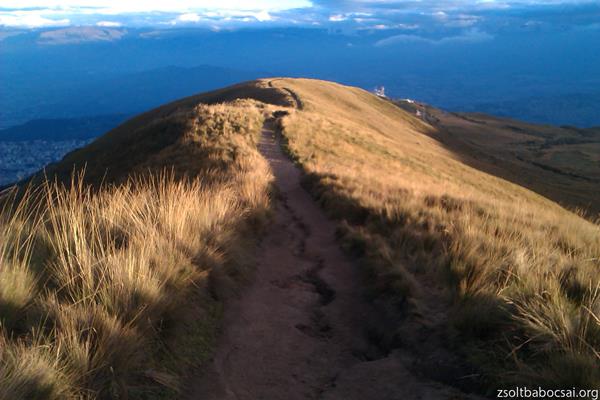 If you are in Quito, climbing the Pichincha is unmissable. Just be a bit better prepared than we were.
Have a question or a different point of view? Go ahead and post your comment.